When I proposed a spur-of-the-moment road trip to my husband at 9:30 the night before, all I knew was I was dying to see the San Antonio River Walk, and this is where I wanted us to stay: Omni La Mansión del Rio.
I had come across the website for this gorgeous San Antonio hotel time and time again when I searched for where to stay on the San Antonio River Walk, and I just couldn't pass up the opportunity to stay there.
My husband said he'd be down for an 8-hour road trip the next morning, so I booked our room, and at 5am we were heading south for a San Antonio getaway.
The first thing that we noticed as we pulled up to the entrance of Omni La Mansión del Rio was how utterly beautiful this historic San Antonio hotel is, with its black wrought iron balconies and creamy stucco walls.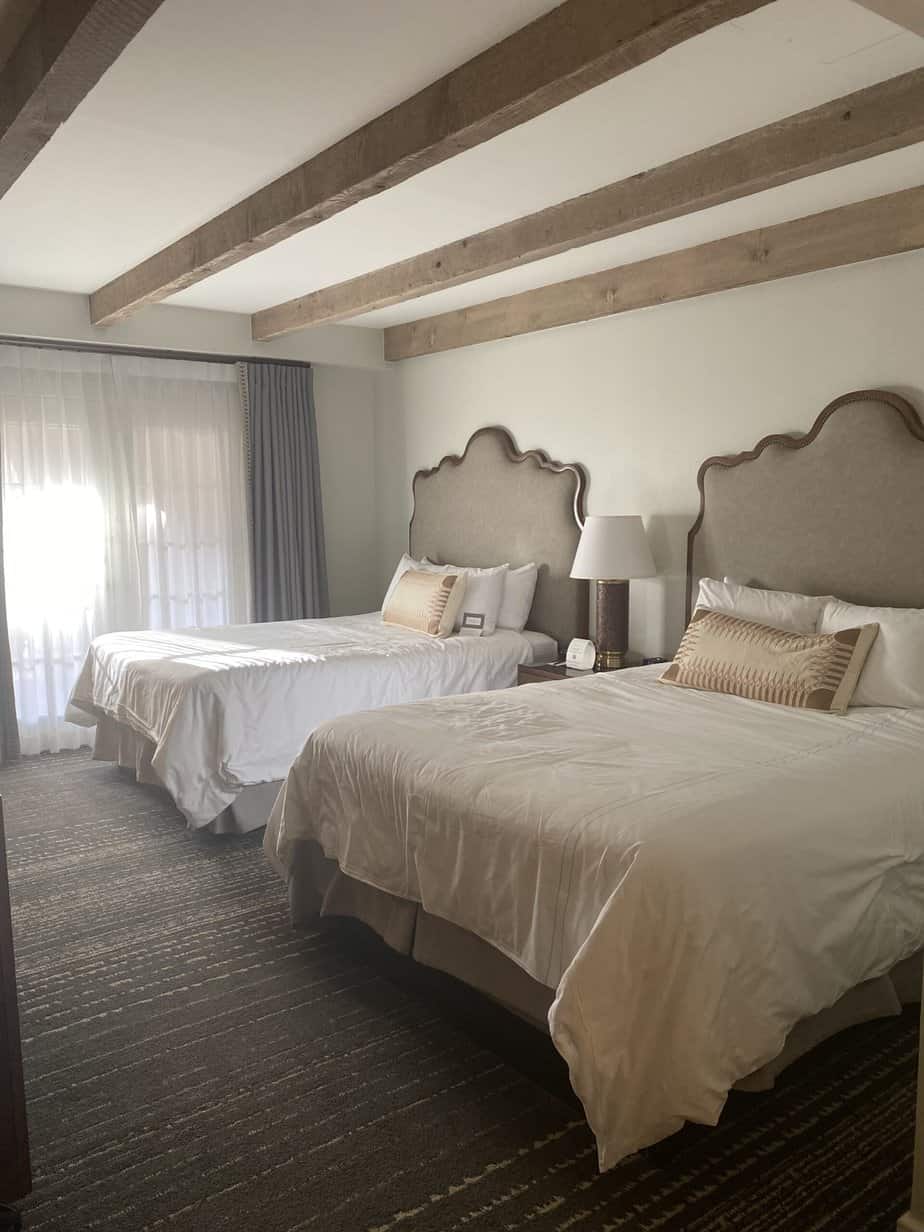 The beds have a few stains because when we first arrived, we flopped on the beds. After that I made us get up and take a photo.